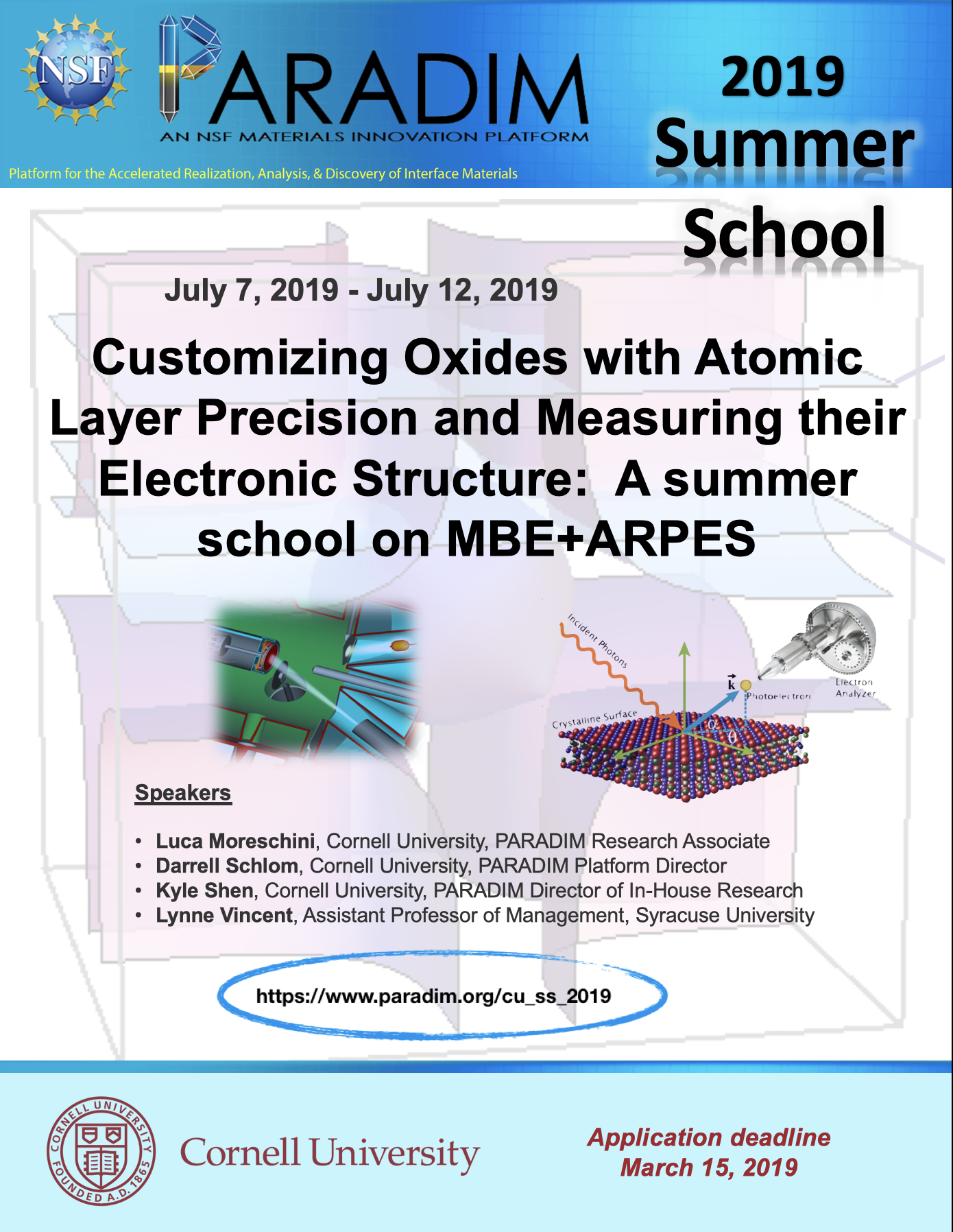 NO LONGER ACCEPTING APPLICATIONS
The 2019 PARADIM Cornell Summer School features epitaxial thin film growth by Molecular Beam Epitaxy (MBE) and electrical characterization by Angle Resolved Photoemission Spectroscopy (ARPES). No prior experience with MBE or ARPES is necessary to attend this summer school; we welcome applications from as well as from experimentalists interested to expand their capabilities as well as from theorists interested to become more informed about experimental capabilities and limitations. Three days will be devoted to MBE and two days to ARPES using a format of morning lectures and afternoon hands-on experience in the PARADIM labs. In addition, participants will receive training that addresses the challenges of collaborating/communicating when working across the disciplines, as mandated by a materials-by-design approach to materials discovery.
There is no registration fee for the summer school. Scientists from US-based institutions will receive all course materials and meals free of charge for this NSF-funded program. International participants will incur a $600 fee to support course materials and meals. Additionally, individuals from non-R1 institutions in the United States are also eligible for housing and travel grants.