Theory and Simulation Facility (at Clark Atlanta University)
Theory and Simulation are a critical part of the Materials by Design process employed by PARADIM. PARADIM's user resources for theory and simulation are under the direction of Prof. Xiao-Qian (Larry) Wang and located primarily at Clark Atlanta University. They are accessible remotely. All successful PARADIM projects should employ Theory and Simulation as an integral part of the research plan.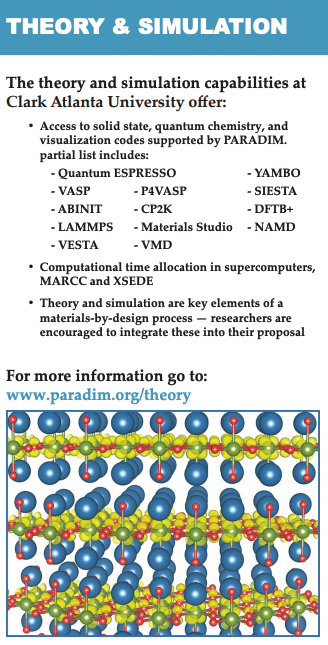 The following is a PARTIAL list of available solid state, quantum chemistry, and visualization codes supported by PARADIM. Interested users should consult with PARADIM technical staff for further information and assistance.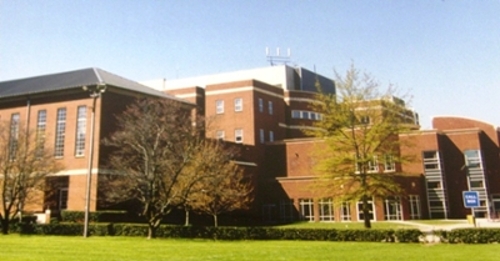 Additional information on the use of these codes is available in the Materials by Design Toolbox.
Computer cycles are available via clusters at Clark Atlanta and Cornell. In addition, PARADIM has received an allocation from  XSEDE (an NSF supported supercomputer facility) and MARCC (through Johns Hopkins) 
How to contact us:
Theory user facility staff include Dr. Xiao-Qian Wang , Dr. Duminda Samarakoon (Research Associate) and Gabriel Anyanwu (Graduate Student) at Clark Atlanta and  Prof. Craig J. Fennie and Dr. Betül Pamuk at Cornell. Dr. Samarakoon is available for general theory support; Dr. Pamuk is available for collaborative projects. Please contact Dr. Samarakoon for questions regarding the use of simulation resources for PARADIM proposals.