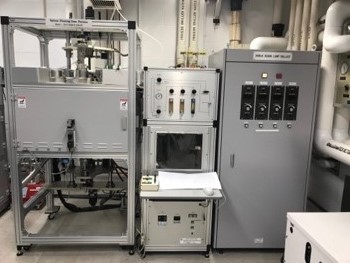 Typical Max Temperature of ~3000 °C.
Maximum growth atmosphere pressure: 10 bar.
Argon and Oxygen are standard gases, other available upon discussion with staff.
Typical sample size: 4-8 mm diameter. Can be ~1-15 cm in length.
T~1000-3000 °C
P~ 10-6 – 10 bar
IQM instrument accessible by PARADIM users via existing agreement between IQM and PARADIM
Instrument Scientist:
W. Adam Phelan, Ph.D.
Bulk Crystal Growth Facilities at Johns Hopkins University