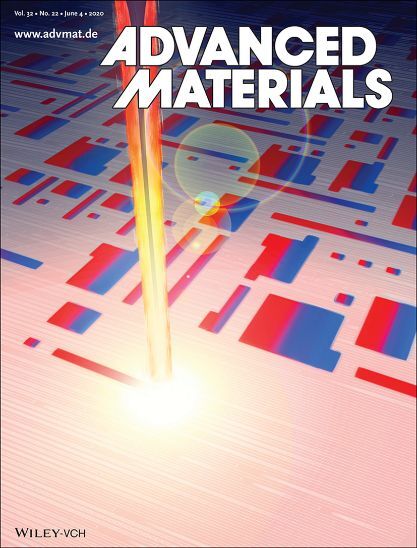 Magnetization switching in thin film iron rhodium alloy (Fe0.52Rh0.48) demonstrated by local laser heating.
PARADIM Highlight #25
Selected as Inside Cover June 2020 Advanced Materials.
Full Reference: A.B. Mei, I. Gray, Y. Tang, J. Schubert, D. Werder, J. Bartell, D.C. Ralph, G.D. Fuchs, and D.G. Schlom, "Local Photothermal Control of Phase Transitions for On-Demand Room-Temperature Rewritable Magnetic Patterning," Adv. Mater. 32, 2001080 (2020).