PARADIM users, PARADIM Staff, and other interested materials scientists
PARADIM, an NSF Materials Innovation Platform, is pleased to announce its 2nd Annual User Meeting and Information Session to be held in conjunction with the MRS Fall Meeting in Boston. PARADIM provides user facilities for materials by design for both bulk and thin film materials through laboratories at Cornell University, Johns Hopkins University, and Clark Atlanta University (www.paradim.org).
PARADIM resources for bulk and thin film crystal growth, for characterization, and for theory and simulation are available on an open, reviewed proposal basis.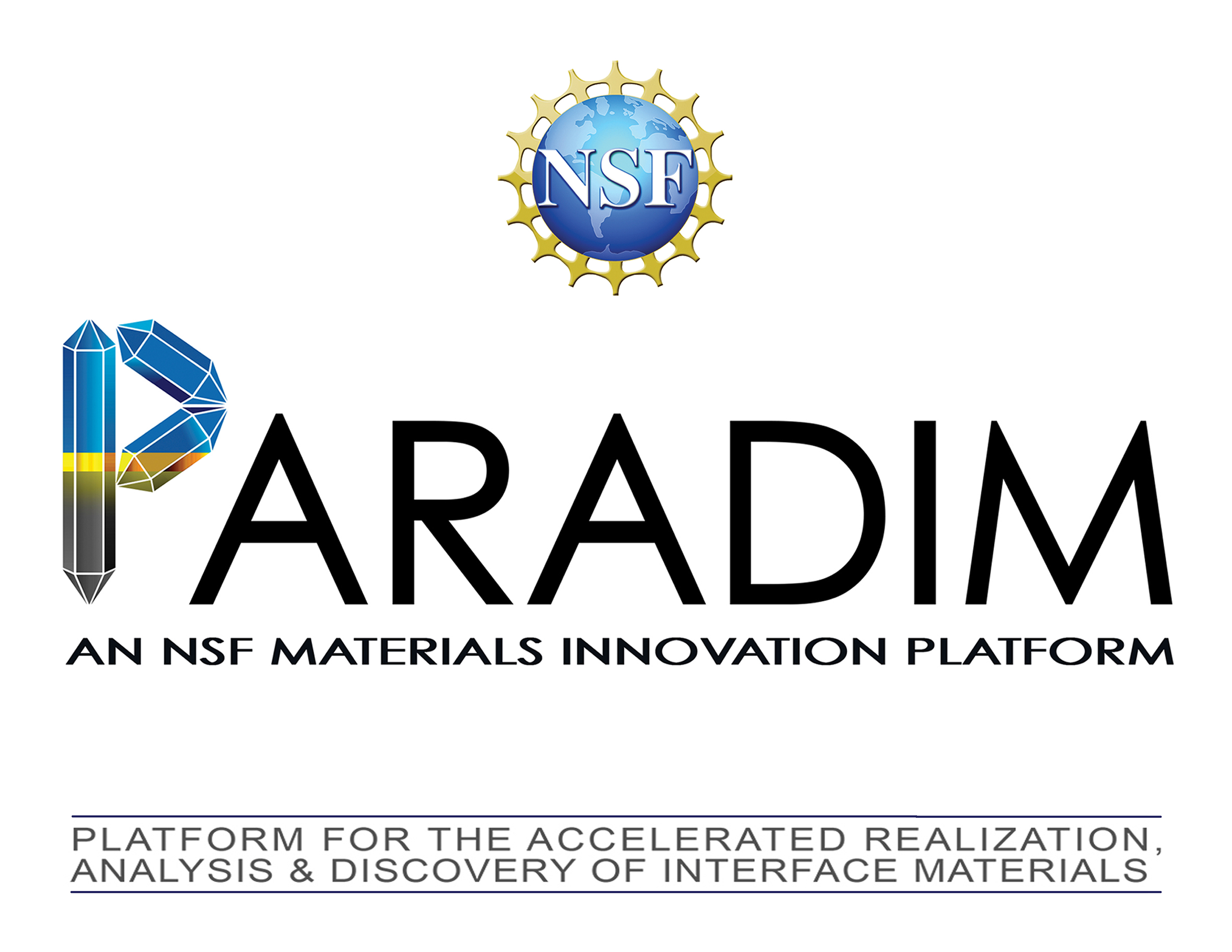 We invite you and your colleagues to join us for an evening of networking and discussion with PARADIM staff and other users. Both current and prospective users are welcome. In addition to informal networking with friends, colleagues and potential collaborators, Prof. Schlom will present a brief summary of PARADIM status, capabilities, and plans and there will be opportunity for users to provide feedback to PARADIM staff and management.

Wednesday, November 28, 2018
6:30pm - 9:00pm
Sheraton Boston Hotel, Fairfax A, 3rd Floor
Light refreshments will be provided. We welcome your participation.           

Please join us and share this invitation with your colleagues who might be interested in PARADIM's resources for bulk and thin film Materials by Design. 

To help us plan, pre-registration is requested but not mandatory.
**Registration Closed**