Advanced method for searching within the PARADIM videos
If you want to refine your search within a video, click on the SEARCH icon just below the video on the Cornell Video On Demand site page.
Example:

Using the Search in Video box, type a key word to define your search.
Example: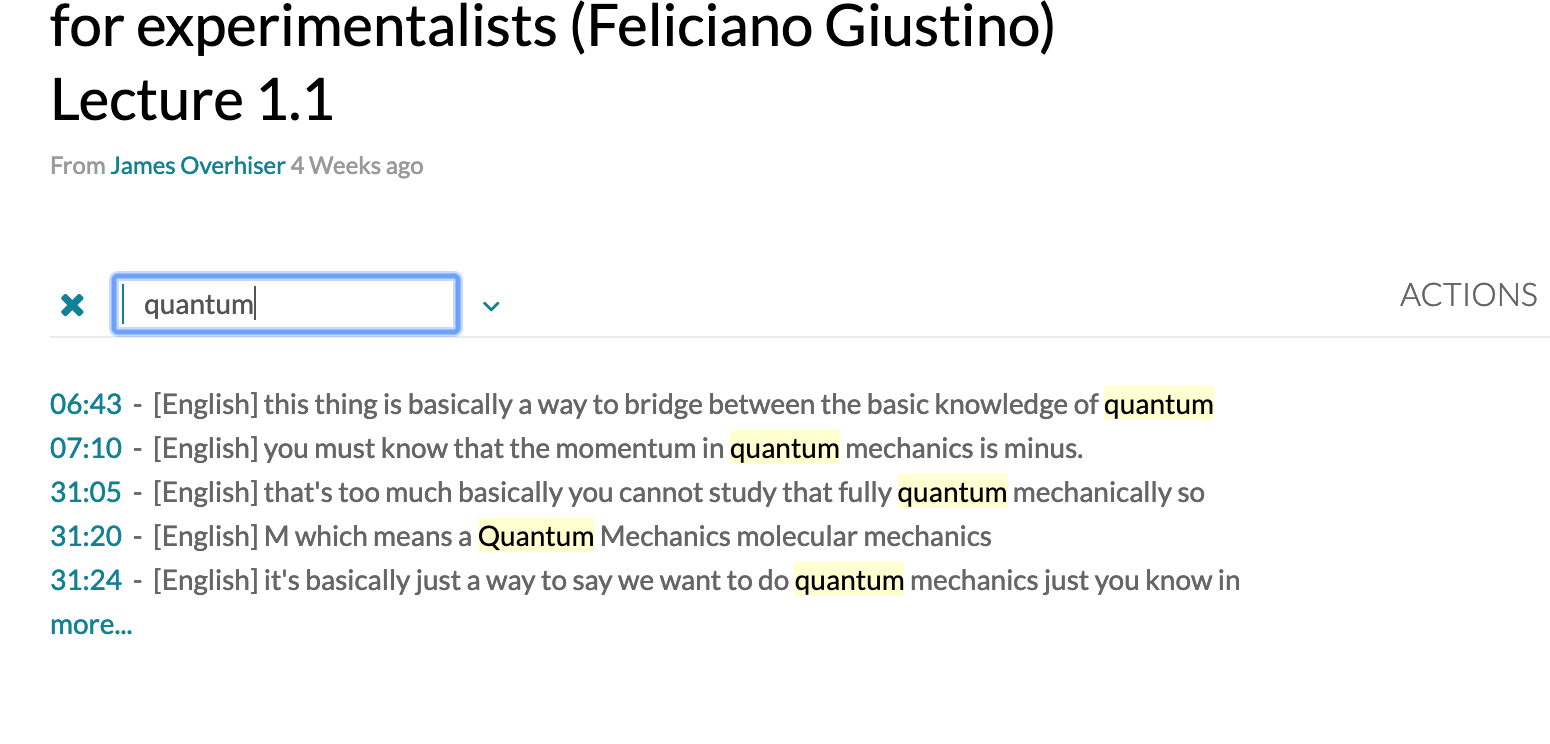 NOTE: this search will not happen if the specific word or phrase you are looking for is not tagged.  In this instance, you can scroll through the video manually and look for the information in the presentation slides.
It is also possible to search all of the videos in the PARADIM channel by selecting the SEARCH in the upper right-hand of the Cornell Video on Demand site:
Example: