Summer School 2023: Introduction to Density Functional Theory for Experimentalists Including the Latest Advances
July 23-29, 2023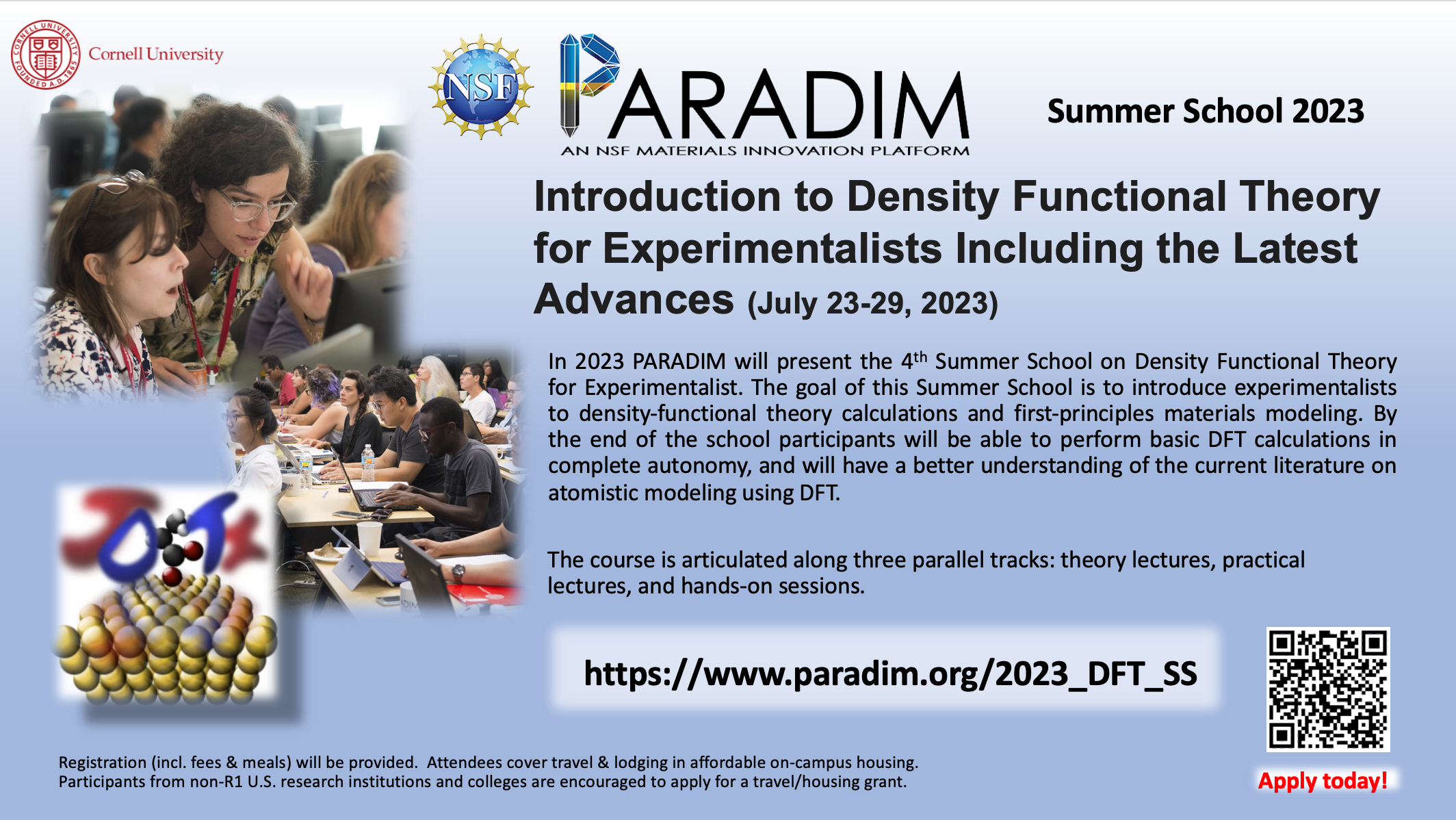 2023 DFT for Experimentalists Application 
Registration (incl. fees & meals) will be provided.  Attendees cover travel & lodging in affordable on-campus housing.  Participants from non-R1 U.S. research institutions and colleges are encouraged to apply for a travel/housing grant.
Team-Based Materials Discovery 
A team-based, multidisciplinary approach to materials-by-design is needed to increase the pace of new materials discovery. To that end, this course will also feature sessions designed to develop the team skills necessary to enable creative and productive collaborations among theorists, film/crystal growers, and microscopists / materials characterization experts. These sessions will bring an awareness to the challenges of team-based efforts and highlight strategies for reaping the benefits of collaborative work.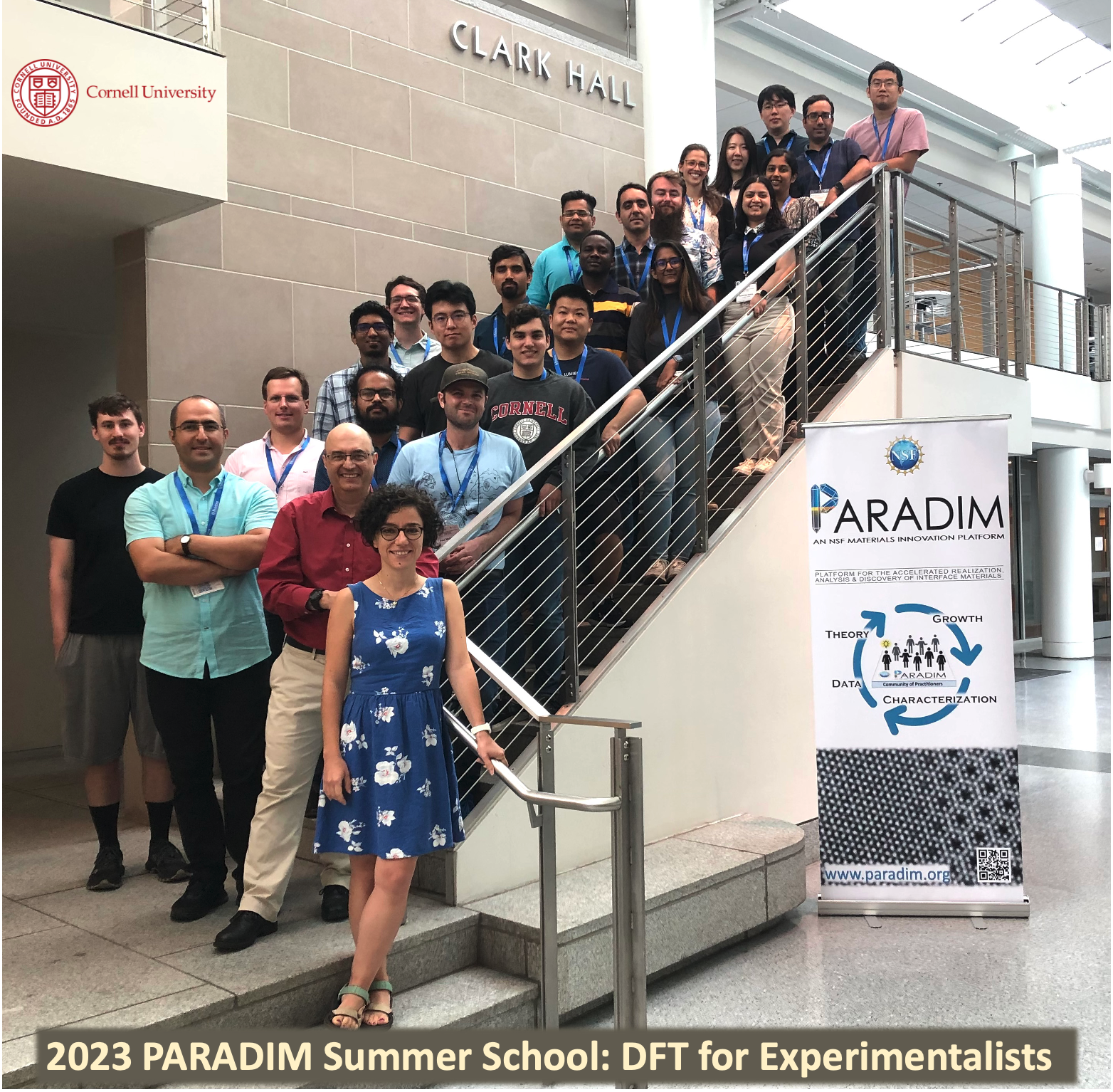 Official schedule (on campus):