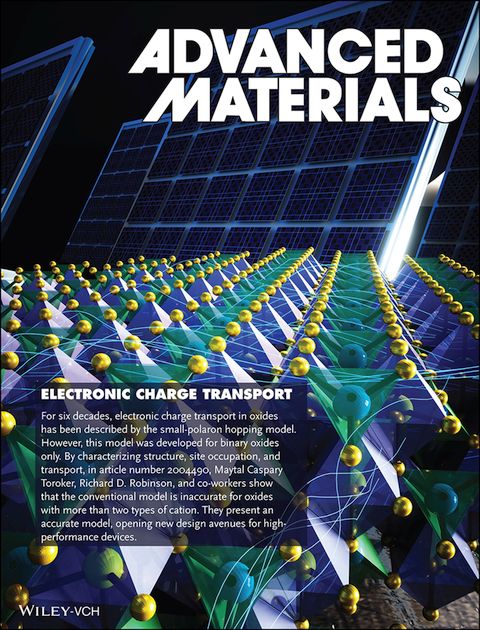 PARADIM User Project has been selected for the frontispiece in Advanced Materials for December 2020.  
The work was conceived by Prof. Richard Robinson (Cornell University) a PARADIM user for thin film growth and electron microscopy. Further contributions involve the Cornell NanoScale Science and Technology Facility (CNF), the Cornell High Energy Synchrotron Source (CHESS), the Cornell Center for Materials Research (CCMR), and Technion – Israel Institute of Technology. 
Read more: 
MIP Highlight #30: A Classic Model for Oxides gets a much-needed Update
https://news.cornell.edu/stories/2020/10/collaboration-sparks-new-model-ceramic-conductivity.